"Where is It?" is a found footage short film written and directed by Zak White and Todd Spence. With a runtime of only 3:29, this found footage film has some visceral and terrifying moments. The footage is presented from the POV of a video chat session captured on a smartphone.
The story opens with Em (Whitney Gries) who steps into her house after returning from a trip. Em is video chatting with her friend Sara (Travina Springer) who was housesitting for Em while she was away. As Em settles back into her home, things take a decidedly horrific turn—and the footage reveals every terrifying moment.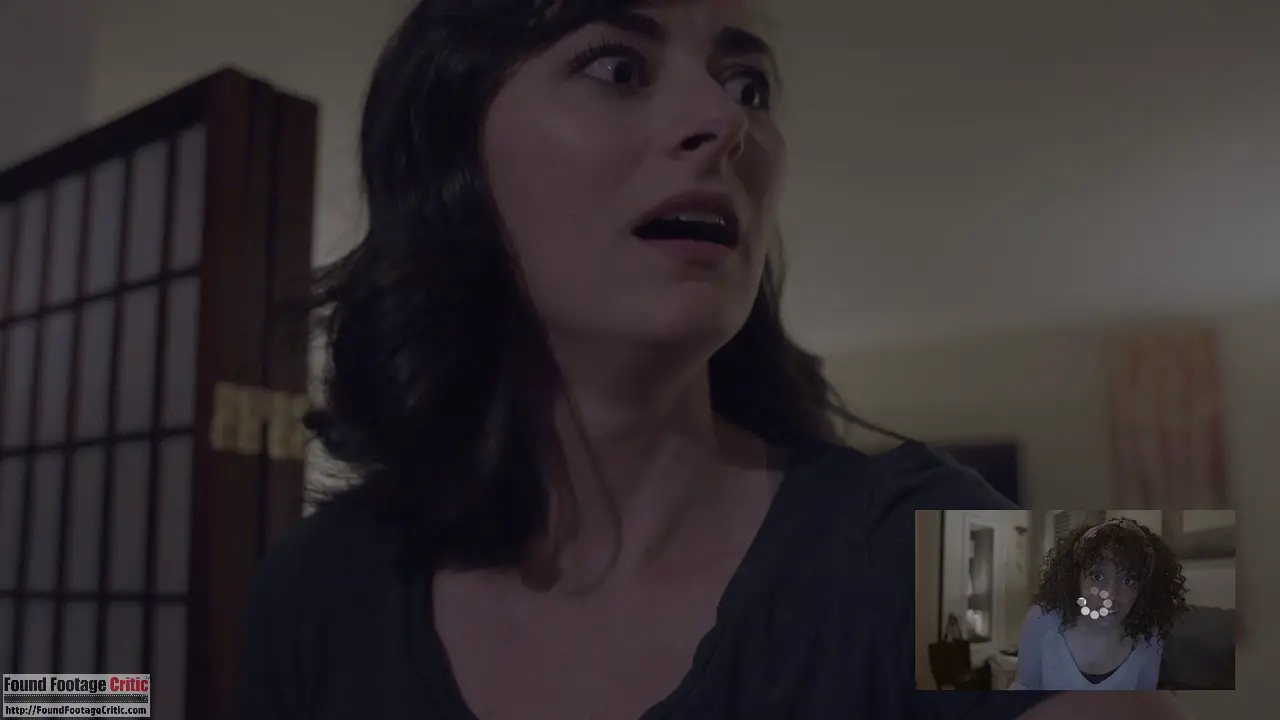 Where is It? successfully generates plenty of tension using the strategic placement of video buffering and freezing and the limited POV of Em's smartphone. Directors Zak White and Todd Spence tease out plenty of audience apprehension by enabling viewers can see what's behind Em as she unwittingly stares straight ahead into her smartphone. We can watch Em, but we can't warn her of what's coming!
Watch the Full Short Film