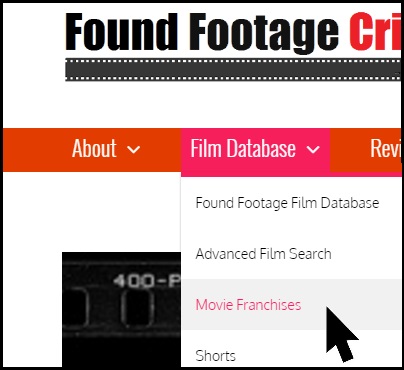 At Found Footage Critic, we strive to maximize fan access to both new and existing found footage films. This week we are proud to announce the latest feature to our website enabling readers to view found footage films by movie franchise (series).  Now finding all of the Paranormal Activity films or V/H/S films on one page is only a click away!
Click here to visit the movie franchise page!
In the coming weeks, we will be adding a detailed narrative and history behind each franchise, including links to relevant interviews, reviews, and articles. Below are the film series we have to date:
Paranormal Investigations Films
Stay tuned as Unfriended and Creep are soon-to-be movie franchises!