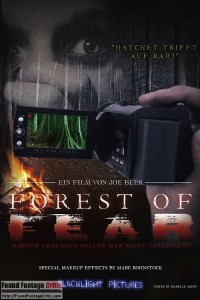 Today we mourn a tragic loss in the world of found footage. German director Joe Beer was working (as director and writer) on his first feature film,  Forest of Fear (2015), when he suddenly passed away this past Friday, February 3, 2017.
He apparently took his own life near the town of Finsterwalde, Germany. His death is being ruled as a suicide.
Joe Beer was also a producer on the upcoming found footage film, Pestilenz (2017), directed and written by Thomas Grieser. As for his untimely passing, Thomas Grieser had this to say, "Joe was a good person who pursued his dreams. He will be missed and not forgotten." Joe Beer was only 19 years old—Everyone at Found Footage Critic sends their condolences to Joe Beer's family, friends, and colleagues.
Please click here for the German Translation of this article